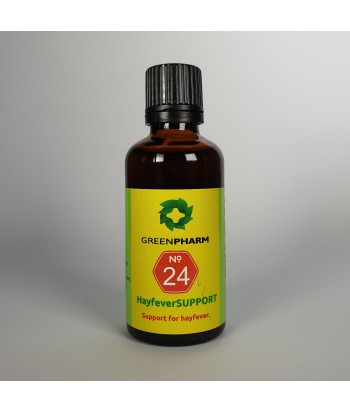 Marshmallow root lubricates mucous membranes and inner linings of the respiratory tract and alleviate inflammation. Peppermint has strong antimicrobial properties and assists the body in calming mucosal inflammation and breaks down catarrh in the respiratory tract.
Cancerbush acts as an adaptogen for inflammation caused by pollen in the air.
Warning: Not to be taken during pregnancy or lactation. Avoid using longer than 60 (sixty) days as Stinging nettle may cause skin irritations and rash.