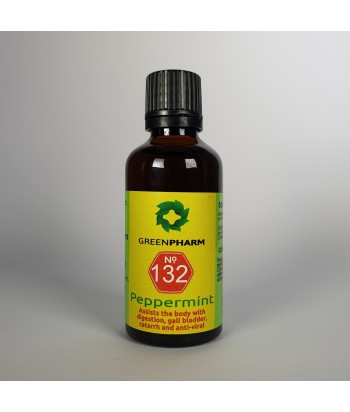 For flatulence, digestive aid by stimulating bile and digestive juice secretion.
May be useful for colic, flatulent dyspepsia and irritable bowel syndrome, ulcerative colitis and Crohn's disease.
Eases nausea and vomiting during pregnancy and travel sickness. May treat lack of appetite.
Alleviates rheumatism and supports underactive gall bladder.
Relieves Cold and flu symptoms, fever and nasal catarrh.
Beneficial in the treatment of painful periods during PMS and nervous headaches.
Eases exam-time nerves and keeps the mind and memory clear.
Warning: Peppermint may reduce milk flow in nursing mothers.
              Do not give to children under 3 years.