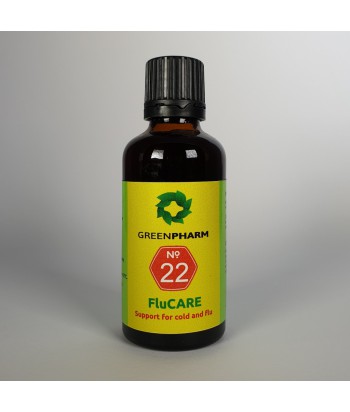 Support for cold and flu.
Use with 26 ImmuneBOOST and 18 CoughEASE and FeverCARE
Echinacea is considered a natural antibiotic with anti-viral properties. Italso boosts the Immune System.
Feverfew combats fever and pain while Ginseng increases oxygen to the blood, immune competence and stress resistance.
Warning: Not to be taken during pregnancy and lactation. Echinacea may trigger Asthma attacts in                        Asthma sufferers.