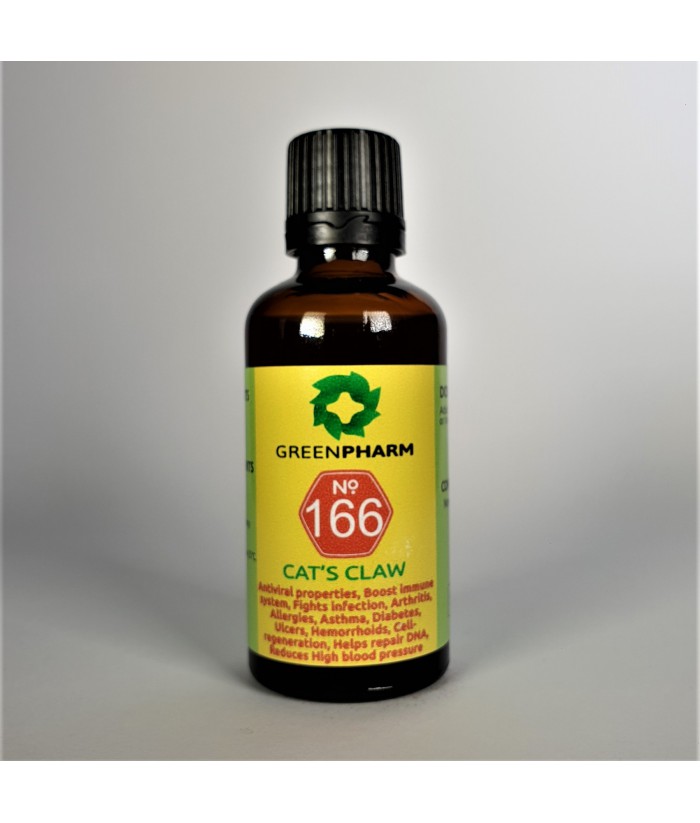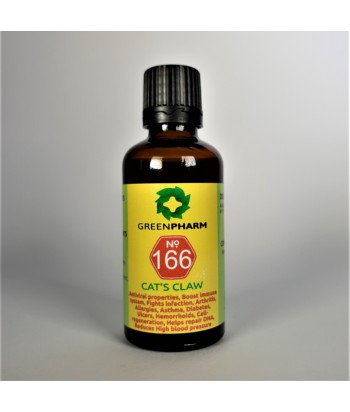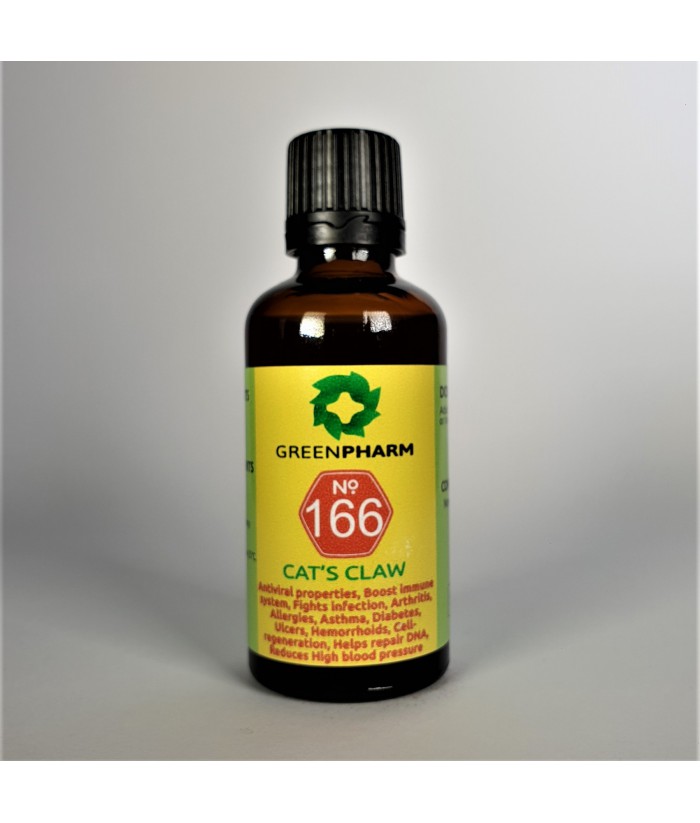  
Cat's claw
Antiviral properties and boosts immune system. Combats infection, arthritis, allergies, asthma and diabetes.
Effective against ulcers and hemorrhoids and cell-degeneration. 
Helps repair DNA.
Helps reduce high blood pressure.
May relieve symptoms of osteoarthritis,
Warning: Might slow blood clotting. Stop taking at least 2 weeks before any surgery.
No customer reviews for the moment.
16 other products in the same category: