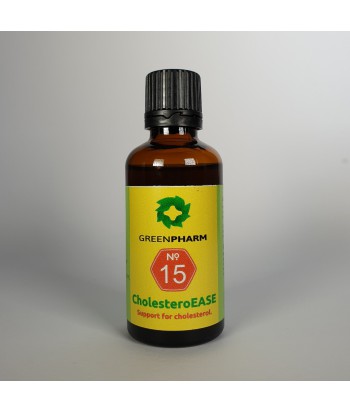 Support for lowering high blood cholesterol.
Active phyto-estrogens, fibre and saponins of Alfalfa is known to lower circulating levels of blood cholesterol.
Garlic has lipid lowering effects because of Allicin and Aljoene that act as platelet aggregation inhibitors.
Combined with Artichoke (Cynara), Ginger, Skullcap, Hawthorn, Ginseng and Cancerbush that stimulates lowering cholesterol in the body.
Warning: Do not use when lactating or breastfeeding. Verify with single herb warnings on this website.