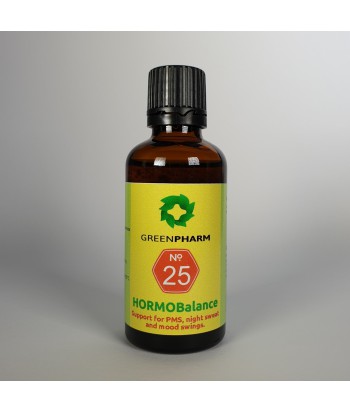 Angelica alleviates cramps and muscle tension. Jasmine normalises hormonal imbalances. Lavender calms down nervous system pains. Bladderwrack assists with mineral uptake and helps restore hormonal levels. Black cohosh may be beneficial towards premenstrual and menopausal problems.
A blend of 14 (fourteen) different herbs.
Warning: Not to be taken during pregnancy or lactation. Not to be taken longer than 10 (ten) days at a time. Angelica may provoke photosensitivity reactions. Avoid exposure to strong UV radiation. High dosages may interfere with anticoagulant drugs.